Daily Nutritional Supplement Formulated for Puppies!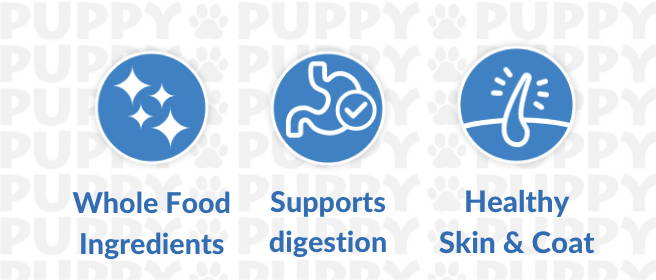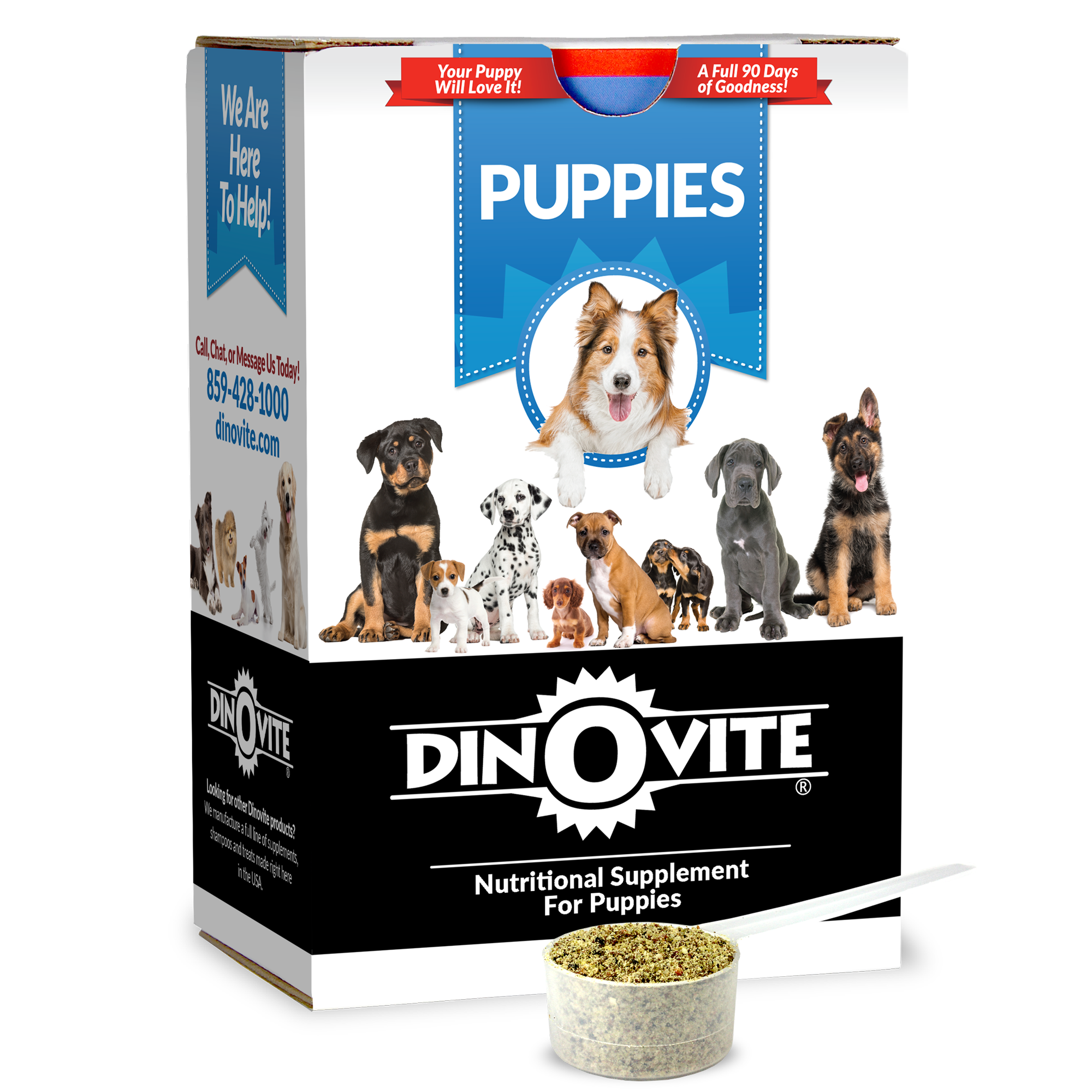 Dinovite designed for Puppies.
Start your pup off right!
---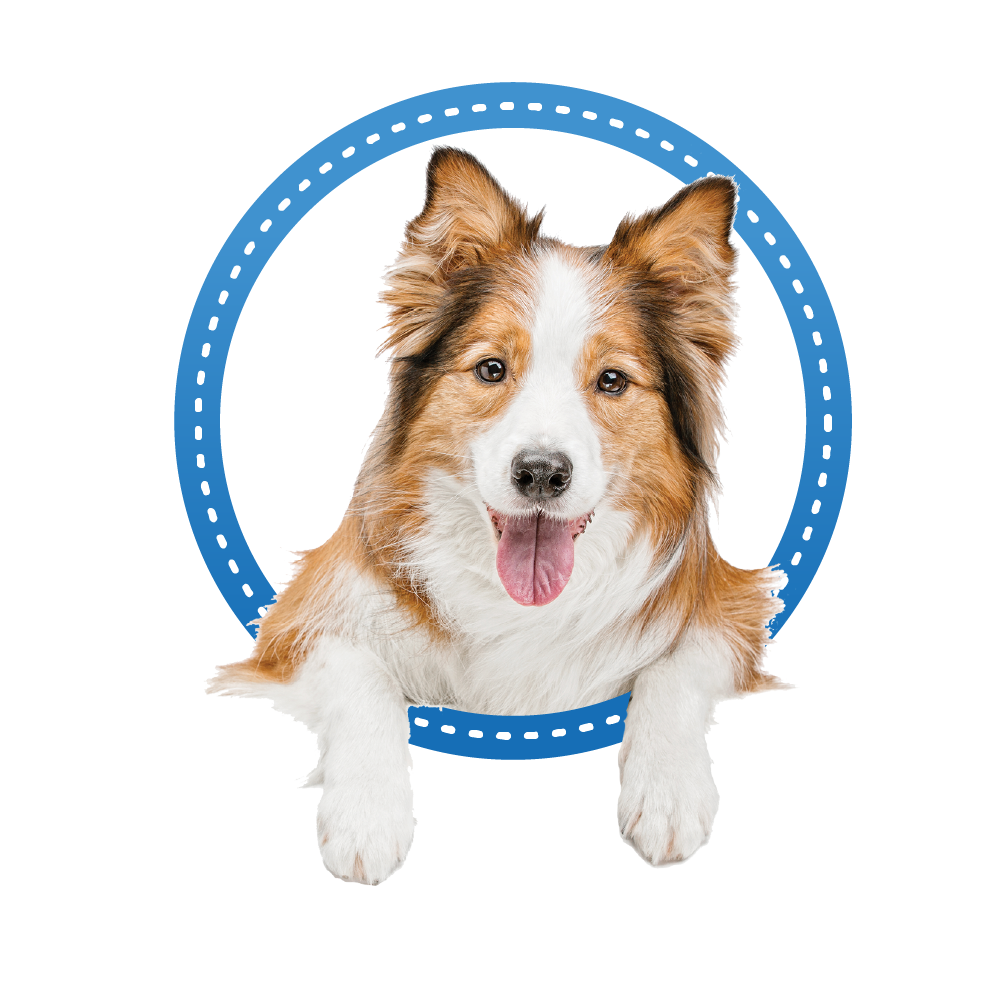 A natural anti-inflammatory and great for their skin & coat.

Supports digestive function and a host of B vitamins.

B complex vitamins and a host of required minerals.

Probiotics for digestive balance and immune support.

Vitamin E is and Zinc support are required in a healthy diet.

Alfalfa Nutrient Concentrate keeps them in tip-top shape.
So many ways to feed Dinovite to your Puppy!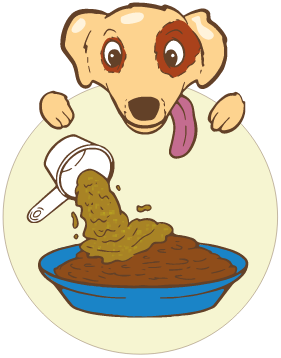 Add to their kibble, canned, frozen, or homemade food. Mix with a little water to activate the enzymes.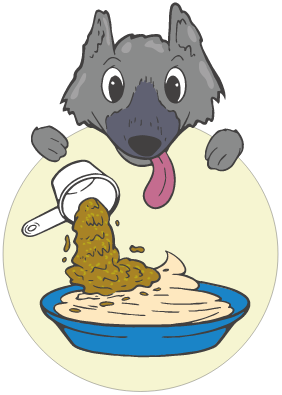 Get creative and mix it with plain yogurt, canned meat, cottage cheese, or raw meat.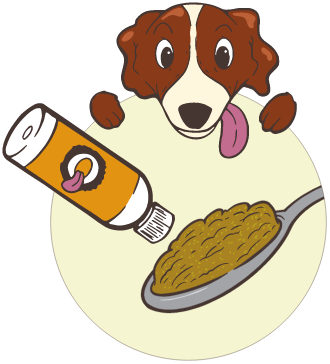 Mix with LickOchops™ or SuprOmega® and serve off a spoon.
Daily Supplement for your Puppy
Just like with humans, a nutritious meal is essential for your pet's overall health and vitality. There was an overwhelming demand for Dinovite for Puppies-a daily supplement that supports dog's growth from the minute you bring them home. Dinovite for puppies contains essential vitamins and minerals that puppies need to grow. This supplement boosts their immune system, aids digestion and supports healthy skin and coat! Don't forget to pick up our other amazing products like Meal Boosters and Liquid Toppers!