Ed & Cindy Lukacevic ~ Owners of Dinovite, Inc.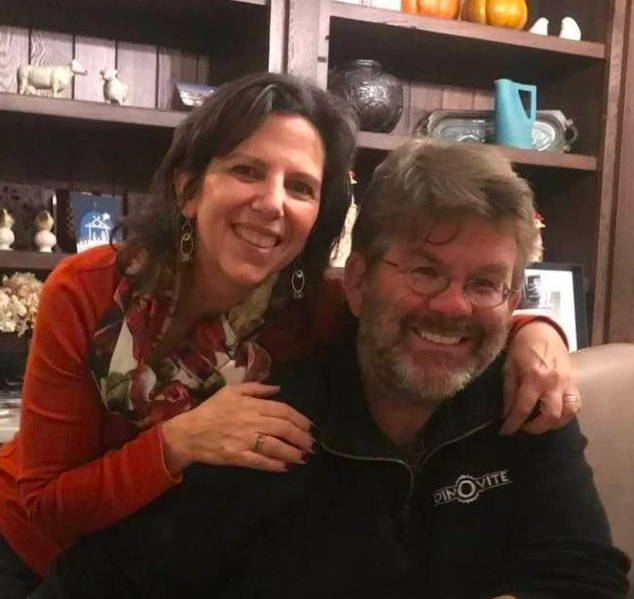 Dinovite, Inc. is a family owned company incorporated in 2001. We manufacture all natural pet products in our Crittenden KY facility. Proudly Made in USA.
We are here to help 9 am till 7:30 pm EST Monday through Friday, 859-428-1000.
History of Dinovite
In 2000, out of a need for a product that really works to support dog health, Dinovite Canine was developed, right on the Lukacevic's farm in Dry Ridge, Ky. Dinovite for Dogs is an all-natural product that supports canine health by boosting the immune system, strengthening the digestive tract and improving the overall health of the dog.
Dinovite operated for 6 years off of the farm in Dry Ridge. In 2006, the first employees were hired and a small call center was established in downtown Dry Ridge. In 2007, Dinovite moved into a 52,000 square foot manufacturing facility in an industrial park in Crittenden, Ky and are now proud to carry a wide assortment of amazing products for your furry friends!